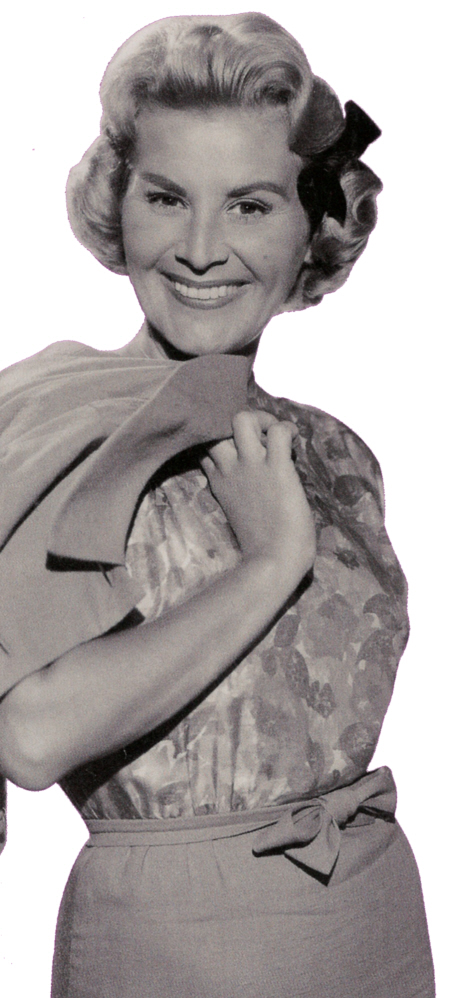 Press Contact for
Rose Marie:
B. Harlan Boll/BHBPR
626-296-3757
h.boll@dcpublicity.com

A kickstarter campaign has been launched to raise funds to complete a documentary about Rose Marie's life - check out the preview and the rewards by clicking here.
For nearly 90 years Miss Rose Marie's husky-voice, good looks, and comedic timing have entertained us. Rose Marie started her career at the age of 3 by starring in several of the earliest talking films, beginning with the 1929 short, Baby Rose Marie the Child Wonder, which theaters screened before feature films. She worked with all the greats of vaudeville, theatre, radio, television and film. She had a brief Broadway run in Top Banana, made numerous guest appearances on all the hottest shows of the day, starred in several television shows, including The Doris Day Show, and The Dick Van Dyke Show which made her a household name. She is the only original member of the hit game show Hollywood Squares to have been part of all of its reincarnations. As part of a singing and comedy act called "4 Girls 4," she toured extensively with Rosemary Clooney, Helen O'Connell and Margaret Whiting and recently released her best-selling memoirs Hold The Roses.
In recognition of her amazing career and her contribution to the world of entertainment, Rose Marie's trademark black hair bow and numerous other items from her career are enshrined in the Smithsonian's Museum of American History.
Thanks for stopping by and make sure to like Rose Marie on Facebook and follow her on twitter
Enjoy this video of Rose Marie and her "Old Friends" from The Dick Van Dyke Show
"Old Friends" is sung by Rose Marie's good friend Rosemary Clooney